I have lived in Montana since 1980,  returnig to this beautiful place after  living in California and Italy. ( I missed being a native Montana by six months...born in Poplar Bluff. MO., my family moved to Butte, when I was an infant) I love this State!  Mother Nature  seems to have  made an extra effort here .

I received my formal art training during the five years I lived in Italy.  I studied privately with Cesarina Giordani in Rome, and also attended the Liceo Artistico Beato Angelico, in Milan.  Before turning to art full time I raised my two children, Michael and Pauline.  I have been working at this second career since 1989.  However, previously, and as a way of participating with my daughter's love of dance, I designed and painted ballet backdrops for the Santa Clara Ballet Company.

Over the years I have participated in several shows, including the CM Russell Art Show. I have been included in the auction several times and have maintained an exhibit room there for the last 17 years.   Other shows I have participated in at least once, and sometimes more often are: The Calgary Stampede, The Greeley Stampede Art Show, the Spirit of the West Art Show in Cheyenne, the Ellensburg Art Show,  as well as the Oil Painters of America shows.  I have also participated in the   The Land Reliance  and Treasure State  Shows here in Montana.

I am currently a member of the following organizations:

Montana Professional Artists Association

Oil Painters of America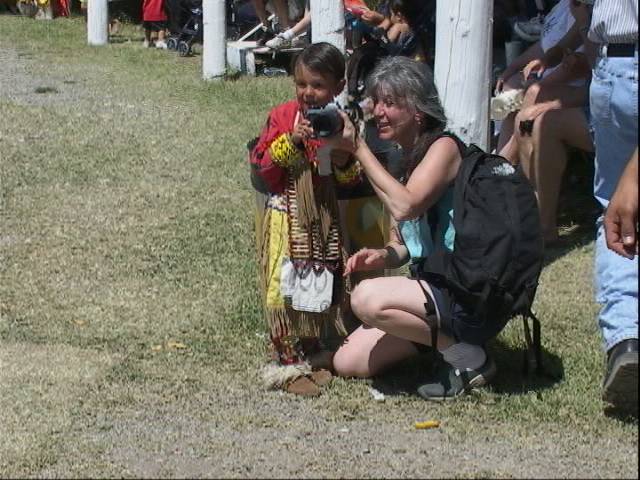 Margaret Graziano

Painter and Sculptor

Blackfoot Child  looking into my camera ~ Indian Days Browning, MT

TO VIEW AVAILABLE WORKS OF ART

FOR SALE PLEASE VISIT THESE

~GALLERIES~

Shows participated in:

CM. Russell Art Show and Auction

Oil Painters of America

Spirit of the West Art Show and Sale

Missouri Athletic Club

Ellensberg Art Show

Calgary Stampede Art Show

Greeley Stampede Western Invitational

Treasure State Invitational

Montana Land Reliance Art Show

Montana Governor's Mansion

Galleries through-out the West